Kevin Hart became a voice for the people on Saturday night when he went on a profanity-laced rant on CNN's new rule preventing Anderson Cooper, Andy Cohen and other presenters of the news network's New Year's Eve broadcast from drinking on-air.
Hart talked with Cohen and Cooper from Las Vegas, where he was ringing in 2023 with a stand-up special. In front of a well-stocked bar, Hart downed a shot for the two hosts, saying that they had been "hoodwinked" before he got in some expletives past the censors.
"I can't believe they pulled this shit on you guys!" Hart cried out as Cohen and Cooper broke into fits of laughter. "That's right, CNN, I said s—! I said horses—! I said bulls—! I said it all! I'm pissed. I'm pissed you got these two guys sober up here today! Here's a shot for what you're supposed to do — from me to you guys."
The no booze rule came down from recently installed CNN chief Chris Licht in response to Cohen's drunk trash talk last year of ABC's "Dick Clark's New Year's Rockin' Eve With Ryan Seacrest," which had the rock band Journey on its broadcast without its former lead frontman Steve Perry. Cohen called the Perry-less Journey a "group of losers" and said that anyone watching ABC that night had "seen nothing."
Cohen and Cooper tried to have fun with the sober mandate by drinking things like pickle juice and apple cider vinegar on-air but got needled about the rule not just by Hart but also by other guests like Amy Sedaris and John Stamos.
"I'm glad you're not drinking. I haven't had a drink in seven and a half years," Stamos remarked. "But you're funnier when you drink."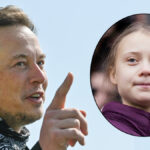 The hosts finally got to have a drink after the clock struck midnight and the ball dropped at Times Square when "Succession" star Brian Cox gifted them a bottle of champagne. But Hart urged CNN to reverse the rule next New Year's Eve and to not tamper with a good formula.
"You cannot take the vices or the dope things away that make them who they are," Hart said. "You guys are who you are. You shined on this platform because they allowed you to be you. Don't take that way. You celebrate that, and you toast to that, and you amplify it. That's what good TV is. That's why good TV works."