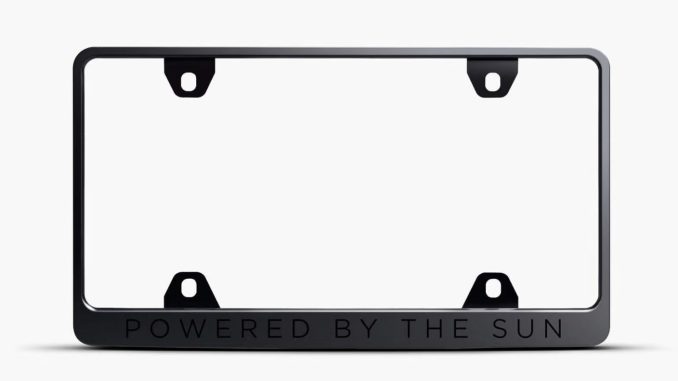 Last month Tesla stopped providing chrome license plate frames with new vehicle deliveries, saying it was being taken out of production to further remove chrome from their vehicle designs.
In an internal email Tesla said they would begin selling a black license plate frame at a later date, and today they did just that, adding satin black frames to the Tesla Shop.
Along with the model specific frames that are now available in satin black, Tesla added a new frame with a new laser etched phrase – 'POWERED BY THE SUN,' which Tesla says is "inspired by the solar-powered products that are helping accelerate the transition to sustainable energy."
The product description says they are made from stainless steel with a premium satin black finish. They also have a premium price, selling for $50 CAD or $40 USD. The frames does not come with screws or screw caps.
Story continues below







You can purchase yours at the links below. Act quickly if you're interested because they will likely sell out soon.
Powered By The Sun
Canada – $50
USA – $40
Model 3
Canada – $50
USA – $40
Y model
Canada – $50
USA – $40
Editor's note: This article was updated to add the standard Model 3 and Model Y frames.