Here Are All the Songs in Emily in Paris Season 3
"Emily in Paris" has returned for Season 3, and the story contains just as much if not more chaos. This season of the Paris-set dramedy series raises some stakes in serious ways, set to poppy songs that partner well with the loud fashion choices of Emily (Lily Collins) and others. The episode titles cleverly embody some of the song selections as well.
To refresh, Emily's bestie au-pair-turned-singer Mindy Chen (Ashley Park) has joined a band to busk on the streets and sing for a living. Season 3 offers her a new opportunity to perform at Le Trompette Bleu, a famous nightclub that raised star singers. Her platform enables some great pop radio hit selections for the show.
Here are all the songs in "Emily in Paris" Season 3:
Episode 1
"Reine De L'attitude (feat Lydia Képinski) by DOPAMOON
"J'ai deux amours" Sung by Mindy, By Madeleine Peyroux
"Whatever Happens/Tout Ira Bien" by Sarah Rebecca and Ariel T
Episode 2
"Redis-moi" by Mélanie Pain
"Patatra" by The Vrooming Crew & Dolores
"Zou Bisou, Bisou" by Jessica Paré
"Hibari (live_2009_4_02)" by Ryuichi Sakamoto
"Alfie" by Dionne Warwick, Sung by Mindy and then Emily
"Smile" by Nat King Cole, Sung by Mindy
Episode 3
"L'à ou l'été" by Mélanie Pain
"Une autre vie" by Iliona
"Don't Start Now" by Dua Lipa, Sung By Mindy
"Viens (feat. Cindy Pooch) by MOTEL CLUB
"Cet été" by Matild
"Le Lac" by Vendredi sur Mer
"Open Up the Sky" (feat. John and the Volta) by Slove
Episode 4
"Spotlight On Me(feat. Maine Productionz & PUSH.audio)" By Janaé E.
"J'adore ce flic" by The Rebels of Tijuana
"Panama Paname" by Clea Vincent
"Connection Lost (feat. La Chica) [Yusek Remix]" by Don Turi
"Boom, Boom Click!" by Saint Privat
"Paris" by L'Impératrice
"Call Me" by Sarah Rebecca
"Vitesse" by Napkey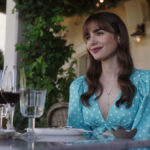 Episode 5
"Parler" by SOCIAL DANCE
"Maria" by Kedam
"Mon Soleil" sung by Mindy and written by Benoit
"Shallow" by Lady Gaga and Bradley Cooper (performed in French by Mindy and Benoit)
"Toujours des mensonges (feat. Vendredi sur Mer)" by Owlle
Episode 6
"Archipelago" by Chris Alan lee
"Miss Emily" by Charles Trenet
"Le Petit Boléro" by Paname Dandies
"Je voie" by Laure Birard
"Far Away" by Juliane Wolf
"Party" by Black Lilys
"La nuit te ressemble" by Thaïs
"Un rois" by Casque D'or 
Episode 7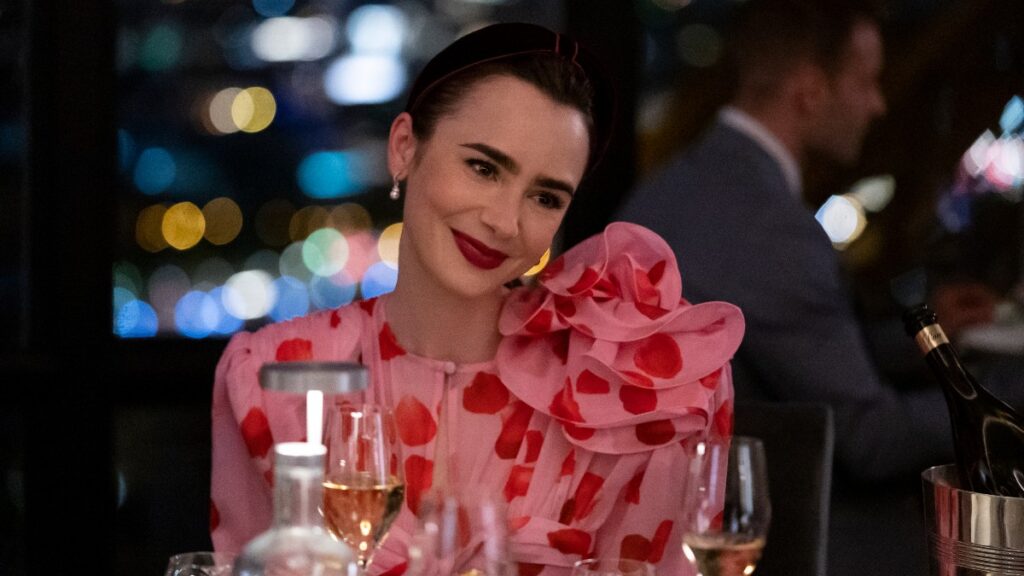 "Chute libre" by Emma Hoet
"Control" (Extended Version)" by Janet Jackson
"Mangrove" by Toukan Toukän
"The Answer (feat. Ayelle)" by Cezaire
Episode 8
"Tnt (feat. Rachel Fannan)" by Fantasydub
"Lightleak" by There's Talk
"Let Your Body Move" by Jean Tonique
"Maintenant je suis un voyou" by Bruno Leys
"Never Get It Right (Shura Remix)" by Ines Rae & Kinouste
Episode 9
"Qu'est ce que tu fous?" by The Vrooming Crew & Dolores
"French Boy" by Moodoïd & Say Lou Lou
"Just a Clown" by Primer
"Le Tuto" by Miel De Montagne & Jacques
"Sleep, Sleep" by Painted Pale
"《フィガロ結婚》 序曲 KV492" by Prague Chamber Orchestra
"Il barbiere di Siviglia – Largo al factotum" by Compagnia d'Opera Italiana, Alberto Gazale & Antonella Gotta
"L'amour est dans l'air (Remasterisé en 2019) by Laurent Rossi
 "Love Is In the Air" by John Paul Young
Episode 10
"Cocktails" by doVicente & NVRT
"Dépêche-toi" by Weekend Affair
"Back to Heaven" by Later.
"Burning Hour" by Jadu Heart
"Moyen-Âge" by Bandit Voyage
"Uptown Funk" by Bruno Mars
"Palermo No. 332 by Javier E. Fioramonti
"Noches de Tango" by Mauricio Yazigi & Peter T. Neff
"Pyor" by Darius
"Song Without Words" by The New World Orchestra & Madrugada
"Enid & Rebecca" by Les Gordon
Here's our playlist complete with most of the above songs: