Marriage is a moment that is eagerly awaited by every couple to tie the sacred promise between the two parties. This beautiful moment, requires a variety of decorations to beautify the event so that a wedding that will be held once in a lifetime becomes a perfect moment that will not be forgotten. The happiness that radiates from the people around, especially the aura of the bride who is very cheerful, welcomes her wedding with joy.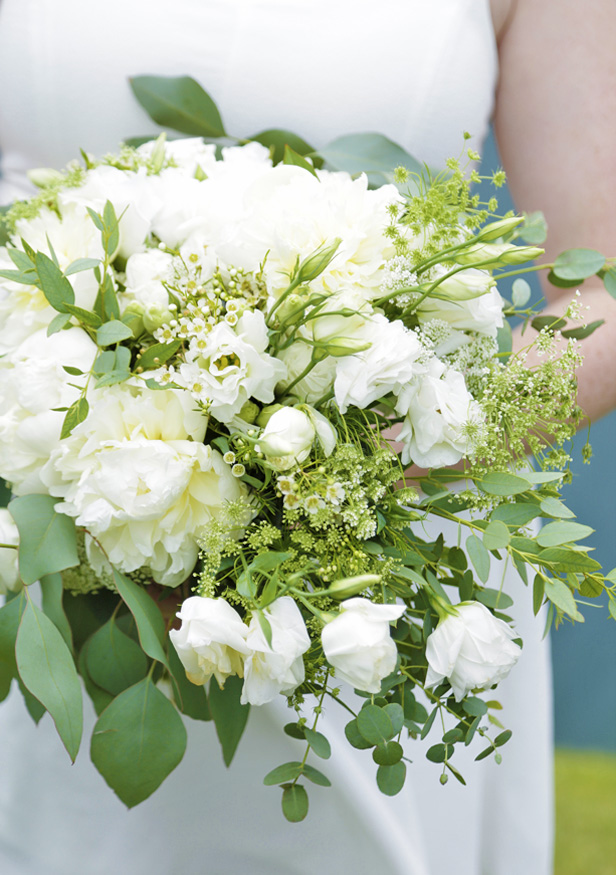 In a wedding, flowers are one of the components that are very thick to beautify a wedding event. The bridal bouquet is also one of the elements to beautify the bride and groom. With a beautiful bouquet of flowers will add to the beauty that radiates from the bride. Because the bridal bouquet is one component that guests must pay attention to. Therefore, the bride and groom should use a beautiful flower bouquet.
So that the flower bouquet can become even more beautiful, you can decorate it simply but it will give a more beautiful and fashionable impression when held and seen. Want to decorate a wedding bouquet but you don't know how and what to use. So you need to know first before starting. Read carefully the following simple tips for decorating a bridal bouquet.
Simple tips for decorating a bridal flower bouquet include:
Using the leftover fabric of the wedding dress
If you have leftover wedding dresses, then don't throw them away or whatever because you can use them as flower bouquet wrappers that will look more beautiful and fashionable. So, you can inform the tailor of your wedding dress to save the remaining fabric of your wedding dress then you have started decorating it using the remaining fabric of your wedding dress.
Using a vintage brooch or handkerchief
Then you can use a vintage brooch or handkerchief that will make your bridal bouquet look sparkling and very sweet which will definitely not be forgotten.
Adding some goose feathers
If your wedding theme is a bridal baho, then you can consider attaching some goose feathers that will give a fashionable impression to your flower bouquet to add a dimensional effect.
Adding a Ribbon to a Bridal Bouquet
The next tip is that you can also tie some ribbons in your bridal bouquet. It doesn't matter if your ribbon is long or short, ribbon is a fun way to add accessories to your bridal bouquet, and it will blend well with any theme. The ribbon used to decorate the bouquet can also be made to hang down, and of course it will make the bridal bouquet more sweet.
Tie together with rope
The last tip is to tie the bridal bouquet together with string. This is quite a bold decision, but if you choose a wedding theme about the nautical or forest, this can be a quite different and stunning choice but still stylish.