Oscar winning composer Michael Giacchino is set to make his feature directorial debut on a remake of 1954 sci-fi film "Them!" at Warner Bros. Giacchino is currently meeting with writers to get a script up and running.
The original 1954 film centered on a nest of gigantic irradiated ants discovered in the New Mexico desert and quickly become a national threat. When two queen ants set out to establish new nests, the search that follows culminates in a battle with the ants in the concrete spillways and storm drains of Los Angeles.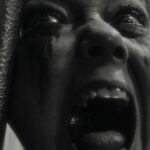 Giacchino confirmed the news on Twitter with a promo from the 1954 film.
"Them!" is also notable for being one of the first of the 1950s "nuclear monster" films, and the first "big bug" feature film to use insects as the monster.
"There's always a movie in your mind that never leaves your head," Giacchino told Deadline, which first reported the news. "For me, that's Them! It wasn't until much later in life until I learned what it was about — the nuclear age."
Giacchino added: "What I love about 'Them!' is exactly what it's called: 'Them!', It's about the other, the unknown which one refuses or can't understand. The current version of 'Them!' is about immigration, and to tell a story about the subject through a lens of this insane science fiction monster movie.
Giacchino most recently directed "Werewolf by Night" for Marvel Studios. He is repped by CAA and Gorfaine/Schwartz.